Gubbey Records pronounced (Gub-Bee), is an independent record company from Louisville, Kentucky. We release music from all genres. Our focus is on documenting and preserving obscure, isolated and eclectic Louisville music. We have released independent music from Dream Eye Color Wheel, Satellite Twin, Mutts, Black Birds of Paradise, Hot Wires, New Bravado, Baby Bones, Blind Tigers, Black Kaspar, Twenty First Century Fox, The Cut Family Foundation, eremy•JIrvin, Twin Sister Radio, Cat Casual And The Holy Midnight, The Tallest, Furlong, IamIs, Rare Treats, Andy Matter, Belushi Speed Ball, Tamara Dearing, Sick City Four, Opposable Thumbs, Anderson, Rachel Short, Funkus, Mr. Samples, Shit House Poets, The Touched, Prozax, Stories For Boys, The Amoeba and more since 1994.
News: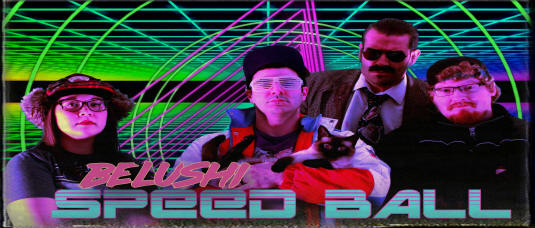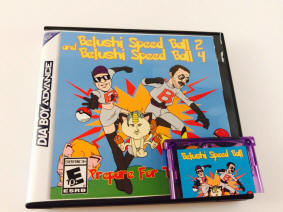 We will be releasing an EP from the Louisville freaks known as Belushi Speed Ball on GAMEBOY! That's right we said GAMEBOY…. Why you may ask? Why not? We know how much you love that sweet PCM sound…. Of course, the EP will also be available on CD and Digital. Check out the single "Mr. Krabs" from the EP below. This will be released on 4/20 with a show the same day at Kaiju. Enjoy. https://open.spotify.com/album/54ufaC5IaQ84stiMt3RvRs
You can now purchase Andy Matter and Ten Wet Dollars new CD "Louisville Lip Service" by clicking on the below buy it now button.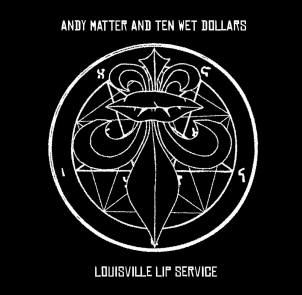 We are very excited to announce that we will be releasing a brand new record from Andy Matter and 10 Wet Dollars called "Louisville Lip Service" Black Friday, November 23rd, on CD and all relevant digital streaming/download services. "Louisville Lip Service" is an excellent arena rock record with hooks galore and witty lyrics. They will be releasing it at a show the same day at The Care Less Lounge with two very awesome Louisville bands The Kids Born Wrong and Leopold Zimmerman. Be there!!!
You can now purchase a copy of the Mutts/Satellite Twin Split 7 inch, buy below or from our store. The seven inch is limited to 300 copies and is on mixed color marble vinyl, each one is unique. The record will also come accompanied with a download code for a high quality digital download of the single.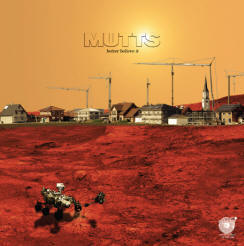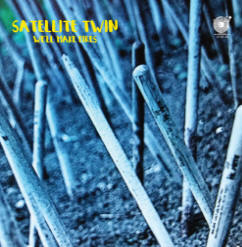 We are pleased to announce that we will be releasing a split seven inch with Chicago's rock trio Mutts and Louisville prog/punk band Satellite Twin. The record will be released August 18, 2018 on random colored marble vinyl, each one is unique. There will be a release show on the same day at Kaiju in Louisville, 10 pm $5. Joining Mutts and Satellite Twin will be Sheri Streeter with full band.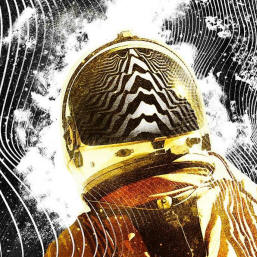 Hot Wires -Dark Enegy is now avaliable! You can buy it from the below link on CD, get it now before it is gone.
Stoked to announce that we will be releasing the Hot Wires fantastic new record "Dark Energy" on 5/18/18, it will be available on CD and Digital. On the very same day, there will be a release show at Zanzabar with special guests Baby Bones and Adventure. Check out the teaser video below produced by HipFire Productions.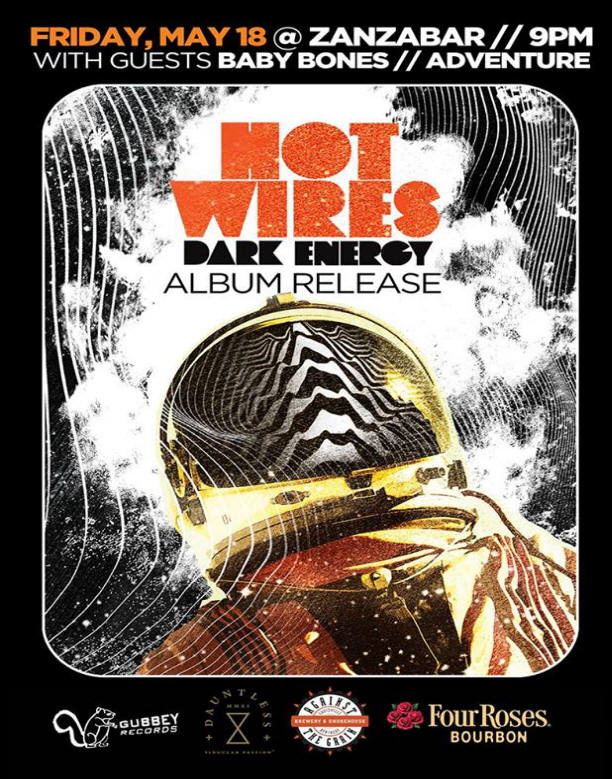 Baby Bones - The Curse of the Crystal Teeth is now avaliable you can buy it from the below link on CD or Cassette w/download card, get it now before it is gone, only $6.00
<![if !vml]>

<![endif]>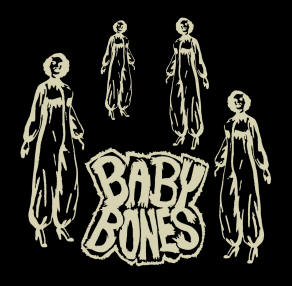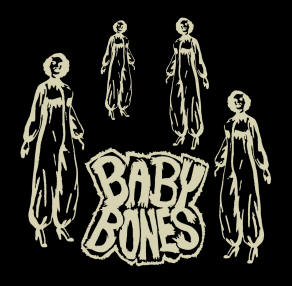 We are extremely proud to be releasing Baby Bones debut record The Curse of the Crystal Teeth on April 14th, 2018 on cassette, CD and all relevant streaming services.
Check out the video/track Pay Us In Dimes from the new record below.
Come to the release show on April 14th at Kaiju with special guests Total Void.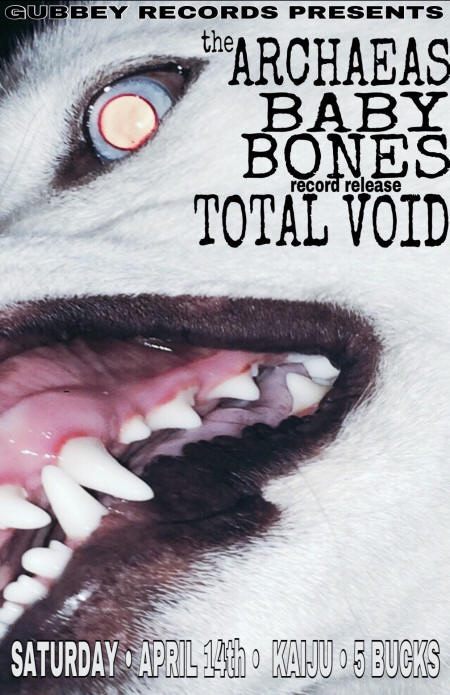 We could not be more excited and honored to announce officially that we are releasing The Cut Family Foundation -Funky Public. Many, many years in the making, you finally will get to hear this super dope funk/soul opus from our very good friends!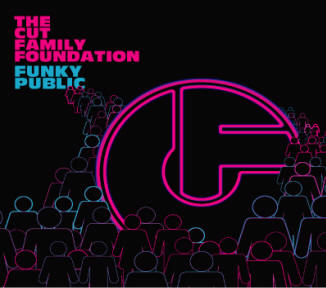 We are are also very excited to announce the release show for The Cut Family Foundation's excellent new record "Funky Public". Saturday, August 26th at Galaxie with special guest Squarewave!
Pay your admission and you will receive a CD copy of the new record for FREE (whiles supplies last), funk on!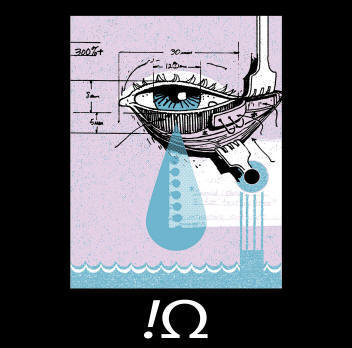 We are so very excited to bring to you the fabulous new cassette "False Omega" from Dream Eye Color Wheel !!!Three plus years in the making and it is finally here, a very special and deep record indeed. Check out the beautiful video for the tune "Foreign Languid" from the new tape in the below link.
https://www.youtube.com/watch?v=9KKNvJNQMx8
You certainly are not going to want to miss the release show on May 19th at Kaiju, Dream Eye Color Wheel will perform large ensemble renditions of songs from the new album with special guests Parallel Colors!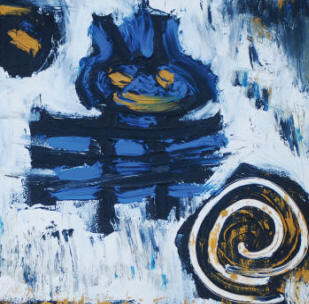 We are stoked to bring you brand new full length from Black Kaspar "Year Of The Centipede". It is a full blown experimental rager from some of our favorite people in the world. Members/Former Members of The Belgian Waffles, Sick City Four, Tropical Trash and Suspected Terrorist. Coming March 18th with a release show the same day at Kaiju with special guests Insect Policy and Aj Cornell! Limited Edition cassette with Digital Download.
Check out the track "Escape!" from the new tape below.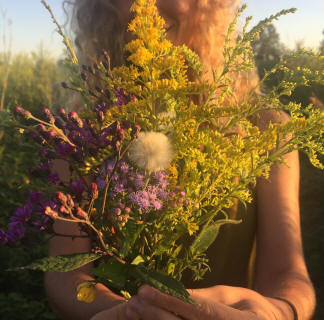 And we are also very excited to announce the release of a brand new full-length self-titled from Cat Casual and The Holy Midnight. Coming to you on March 24th with a release show the same day at Monnik Beer Co. with special guests Jaxon Lee Swain and Twin Sister Radio, 10pm, $5, 21+! Hope to see you there.
Check out the track "Come Back" from the new tape below.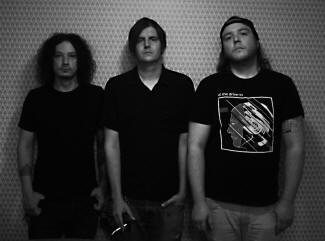 Baby Bones took part in a new interview with none other that CRUNK Energy drink. They talk about their upcoming EP "The Cure Of The Crystal Teeth" Read it by clicking on the below link:
https://crunkspotlight.com/2017/02/07/baby-bones/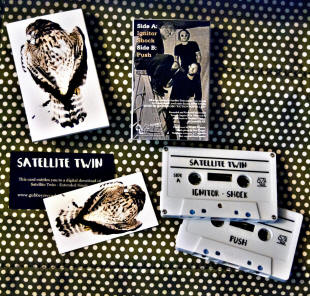 Gubbey Records is stoked to be releasing a brand new untitled three song extended cassette single (18 minutes) from Satellite Twin on September 30th . Also, on the same day Gubbey Records in conjunction with Self Destruct Records will re-release the currently out of print cassette Satellite Twin-The Mechanical Hearts EP on VINYL! The release show is September 30th at The New Vintage at 9pm. Satellite Twin will be joined by The Crosses (featuring Dan Kubinski, playing the self titled Die Kreuzen debut front-to-back!) and Black God. Check out the track "Ignitor" from the new single below.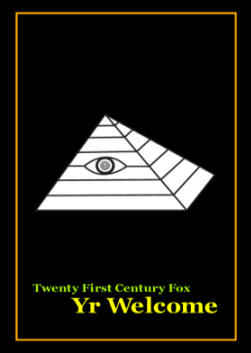 We are pleased to be releasing Twenty First Century Fox's latest full-length: Yr Welcome 8/26/16 on cassette with digital download. They are a super unique Louisville band and the record is equally as distinct.
They are also playing a release show the same day at Zanzabar, 2100 S Preston St, with Bungalow Betty and The Recipe for Gamma Rays from Lexington! Show starts at 9:30 prompt. "Yr Welcome" Cassette with digital download will be available at the show.
Check out the tune "The Fantastic Sorcerer of Zo" from "Yr Welcome" below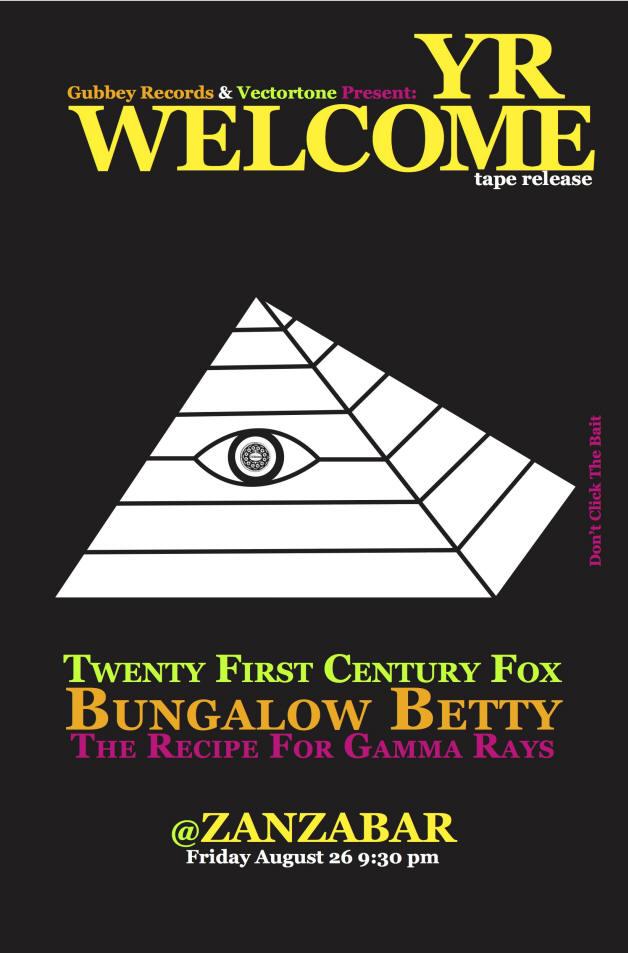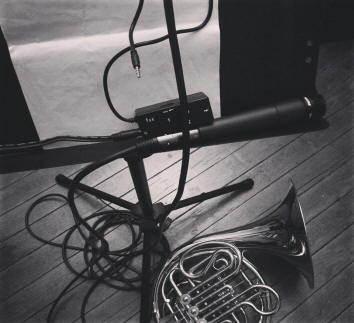 Join us on July 30th at Dreamland as we celebrate the release of composer-poet Rachel Short's debut cassette, "Nature: Industry: Self" on Gubbey Records: a bold and harrowing statement that pulls together all elements of her creative process with field recordings, loops, live improv, and spoken word all folded into a 30 minute soundscape that explores both healing and destructive patterns. Poets Rheonna Thornton, B Shatter, and Lance Newman will kick off the night.
https://www.facebook.com/events/1045771452137730/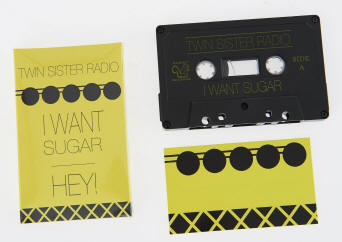 Twin Sister Radio is releasing their cassingle (w/ digital download) on Gubbey Records on Aug 5th at Modern Cult Records.
Twin Sister Radio (single release)
https://twinsisterradio.bandcamp.com/

Opposable Thumbs
https://opposablethumbs.bandcamp.com/

New Mother Nature
https://newmothernature.bandcamp.com/
Copies of the Cassingle will be available at the show for $3.00. Doors 7:30, music at 8, all ages welcome, $5.00 donation to the bands, but no one will be turned away for lack of funds!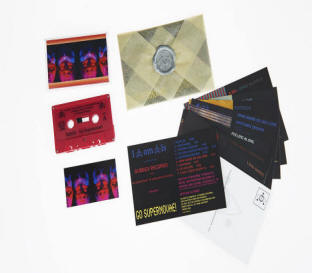 We proudly release IamIs- "Go Supernovae!" the third full-length from the the long standing Louisville pop/soul group on July 2nd, 2016!! The release show will be the same day at Kaiju with very special guests The Cut Family Foundation and Adventure rounding out the bill. And we don't say this for promotion, THIS RECORD TRULY IS PHENOMENAL… A blend of soul, pop and psych that is delivered with conviction, passion and is highly accessible to the listener. You are gonna want to be there for this ultra-rare performance.
https://www.facebook.com/events/1707335902847303/
Check out the video for "Lead Hands" a chillingly beautiful soul song straight from the new record that leaves our hair standing straight up.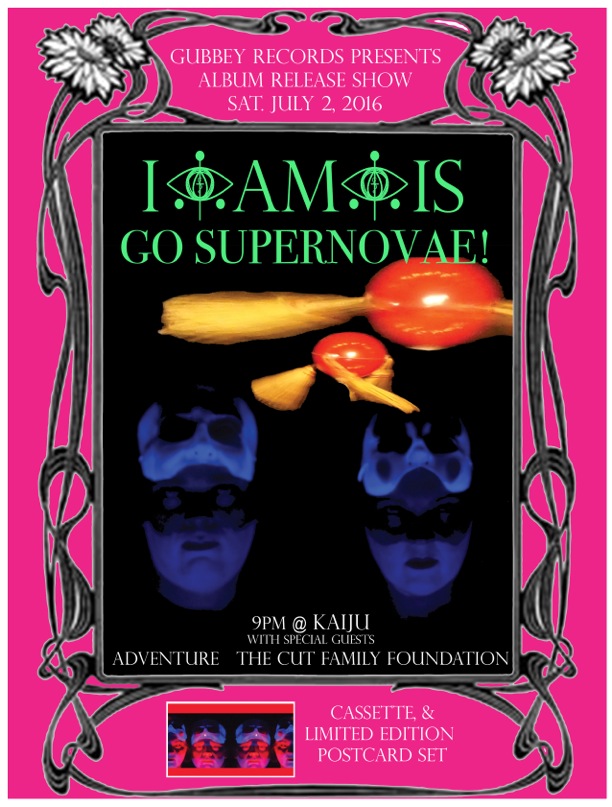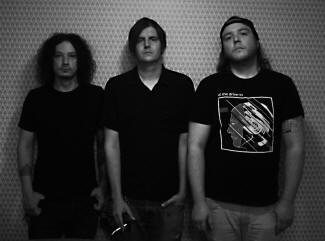 Here is our latest band to be added to the family, Baby Bones!!! You can download and stream their new song "Pay Us in Dimes" from the link below. This song is taken from their upcoming EP "Curse of the Crystal Teeth" that will see release this winter on Gubbey Records; it will also be featured on the highly anticipated "We Have A Bevin Problem" compilation releasing next Wednesday June 22nd, 2016. There is seemingly a little something for everyone as they combine Surf, Punk and Metal with a dizzying Prog twist. Baby Bones features: Dave Rucinski (Furlong/ Gubbey Records Founder) on Guitar, Vocals and Bass , Jason Brandum (Blind Tigers/Broken Spurs) on Drums and Thomas Burgos (Blind Tigers/ Freddie Was A Boxer) on Guitar,Vocals and Bass. Hope you dig it!
The squirrels have been at it all winter long gathering up releases for 2016 and now as the weather starts to get warmer so does our release schedule. Our first release of the year is going to be the psychedelic lounge metal record "Terror Bird" from Louisville's Black Birds of Paradise. It is now available below or in our store on a golden cassette and vinyl. The release show will be on May 14th at Haymarket Whiskey Bar with special guests Insect Policy and Brenda. It is a seriously heavy record and it came out amazing, don't miss out. Check out the song "Terror Bird" below. We have a plethora of other exciting and diverse releases coming at you very soon, keep it posted....
<![if !vml]>

<![endif]>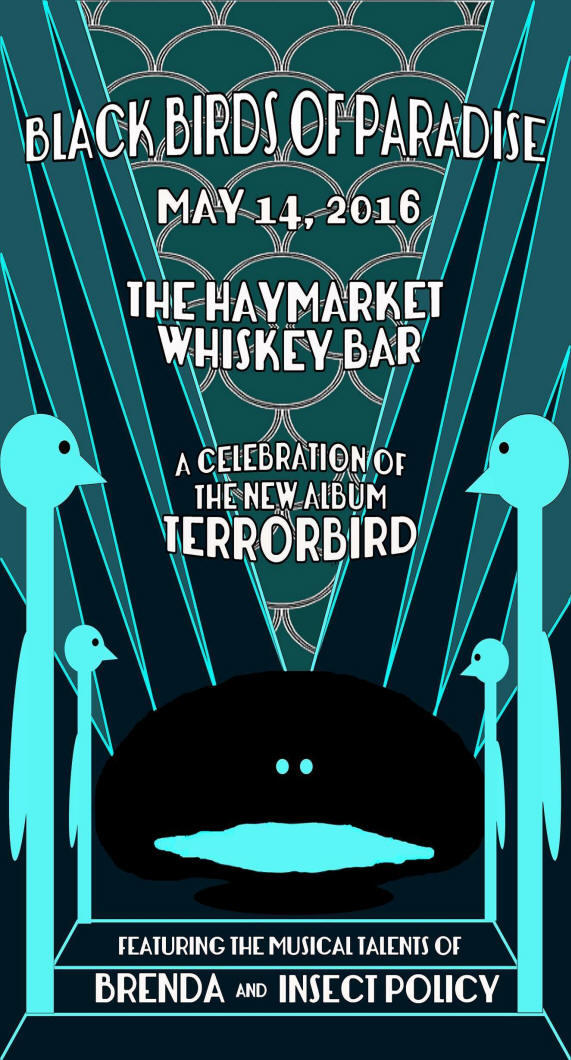 Flyer By: Matt Hendricks (Thank You!!!)
For those of you who missed out, here is your second chance!! The 188 band Head Cleaner-A Louisville Music Compilation Vol. 7,8,9,10 &11 has been repressed and is now restocked at the link below or if you live in Louisville you can also go to the great Modern Cult Records. There are only a few left so you may want to stop by and snatch one up now while the already small supply lasts…. Get on it before they are G-O-N-E, we will not be repressing again. Only $17.00 and $2.00 of every compilation sold goes directly to ARTxFM.
<![if !vml]>

<![endif]><![if !vml]>

<![endif]>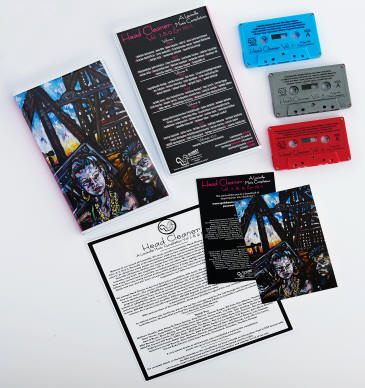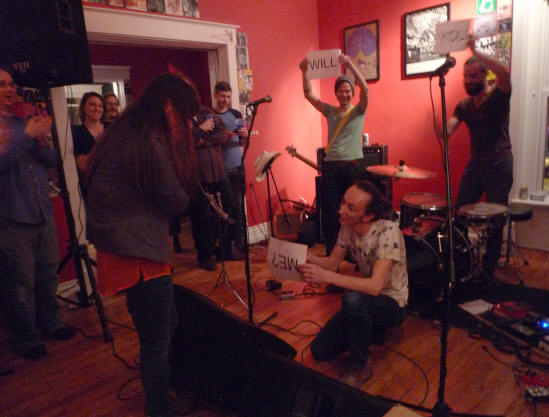 It is impossible to describe how honored and grateful we are to this city's music community. This past weekends Head Cleaner release shows at Modern Cult Records were a truly beautiful and magical event that showcased what an incredible and diverse music scene Louisville has. Through your admission and cassette sales we collectively raised $800 for A R T x F M, Louisville's progressive and uniquely programmed radio station that is highly committed to this communities music scene. Words can't express our gratitude to all of you for coming out and supporting this event.

Incredibly, Head Cleaner-A Louisville Music Compilation Vol.7,8,9,10 & 11 sold out in just two short days. Thank you so much to everyone who purchased one, we hope you are enjoying it and are discovering new Louisville bands. For those of you who did not get a copy but wanted to, we are working on a small repress and a digital option, stay tuned for details.

A most glorious show stopping moment from this weekend will always stick with us... We will not soon forget watching the Insect Policy set as the band suddenly stopped and lifted signs that read "Will You Marry Me?". Suddenly guitarist Tyler Chanley dropped to one knee and proposed to Anna Back. It was one of the most punk rock moments I have ever witnessed. We wish this warm and wonderful couple a very long and happy life together.

With a project of this size, there are so many people to thank, so forgive me for this long post.

To the 188 bands who sent in songs, a huge THANK YOU!!! You are what this compilation was all about, documenting your creativity and you came in droves with music that defines and shows the strength of the Louisville music scene. I love and respect each and ever one you all for willingness to be part of this compilation.

To Insect Policy, SATELLITE TWIN, The Winger Brothers, BUS HUS, The Cut Family Foundation, Cheyenne Mize & Julia Purcell of Maiden Radio for playing the release shows and donating your musical talents! Your performances were flawless and made for one of the most memorable and weirdest weekends of local music in some time. THANK YOU!!

To Sean Liter and his pillar of a record store Modern Cult Records for hosting both evenings of the release shows. THANK YOU for your willingness to hold this event and the hard work that you put into it. Your undying dedication to local music and creating a record store that embraces and promotes local underground culture is unmatched and we are incredibly lucky to have such a special place in Louisville. And to Holly McGlawn who has helped Sean with the shop in every step of the way and also her words of encouragement for this project were never lost on us and brought us up when we were down. We love you all.

To the Gubbey Records staff for which this project would never have never happened: Amy Munson for her meticulous layout, graphic design, photography and being the love of my life. Your dedication to this project, your saintly patience, attention to detail and ability to keep us all sane was incredible, I love you. Also, those squirrel cookies were a hit wink emoticon. And to Cory Fusting for compiling and laying out the information sheet, making flyers and doing any crazy thing we needed him to do, you are a champion.

To Matt Humble Pop Culture Painter For Hire for his gorgeous cover artwork. Your visuals always tie the music and city together in such a dynamic way. Thank you for painting for this project since the beginning and being a great friend.

To ARTxFM, Sharon Scott, Brian Manley, Joey Mudd and the rest of the station staff for creating such community centric, unique and compelling programming.

To the Louisville press: LEO Weekly, WAVE 3 News, 91.9 WFPK Radio Louisville, ARTxFM, Never Nervous & Doodle Hound. Thank you for providing your words and airtime for this project, it was greatly appreciated!

We thank you! Let's do it again next year!
You can see a full listing of the bands below: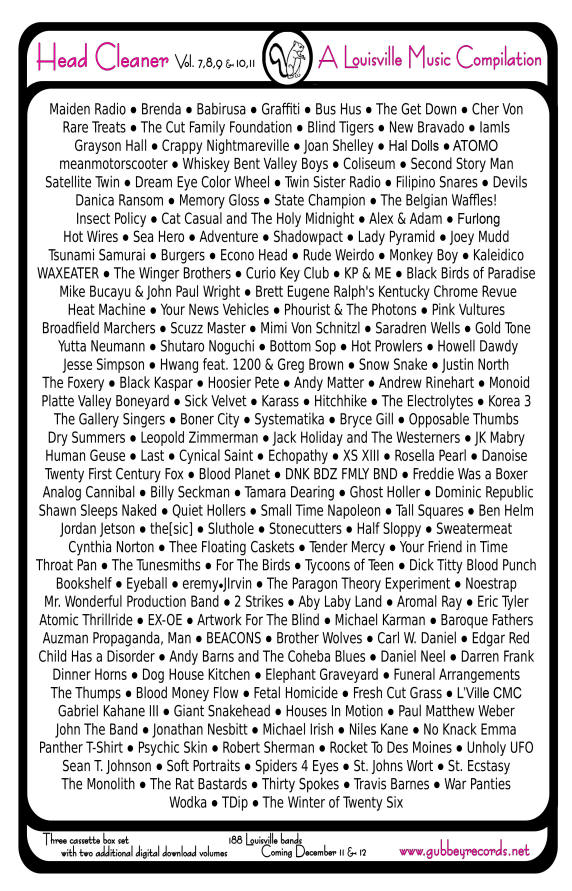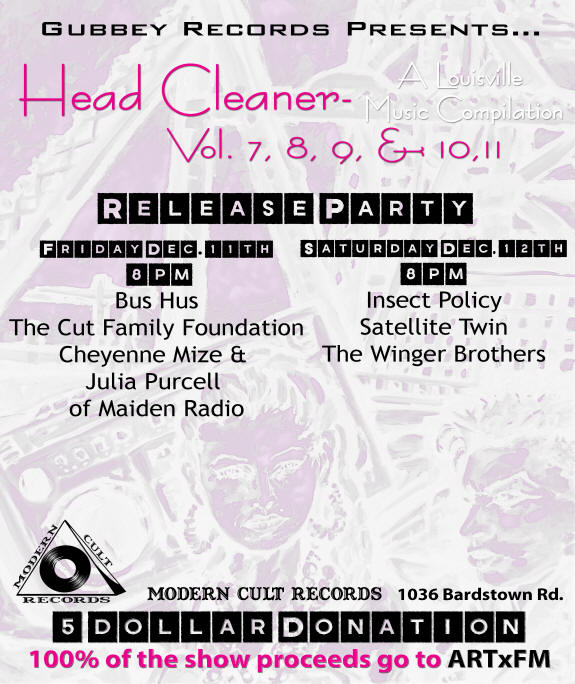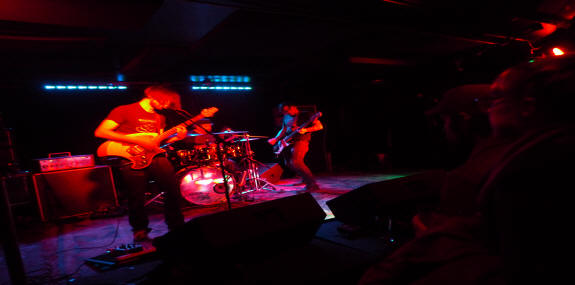 We are so grateful to all who attended the Satellite Twin- The Mechanical Hearts EP release show! To Cher Von and The Instruction for their excellent and diverse sets. To the New Vintage for hosting. And to Satellite Twin for absolutely ripping it up and being so great to work with! Their brand new Cassette Store Day EP is now avaliable below or in our webstore. It is excellent, get one TODAY!
<![if !vml]>

<![endif]>

We are super stoked to announce that we are finally releasing New Bravado"Sun & Moon" on full-length vinyl LP and CD on October 2nd! The record release show is the same day, October 2nd at Zanzabar starting at 8pm, $5, with special guests The Mighty Auroch, Time Lard and Sun Street (Lexington). https://www.facebook.com/events/1655727154676316/
The new vinyl record "Sun & Moon" will be on sale at the show for only $10 bucks!!
In other news, we want to thank everyone who attended the eremy•JIrvin "Odds & Evens" CD release show! It was truly a special and musically amazing night. We only have a handful of the CD's left, we will have them out to stores shortly and up on the site in a few days, catch them while you can, they will sell out quick!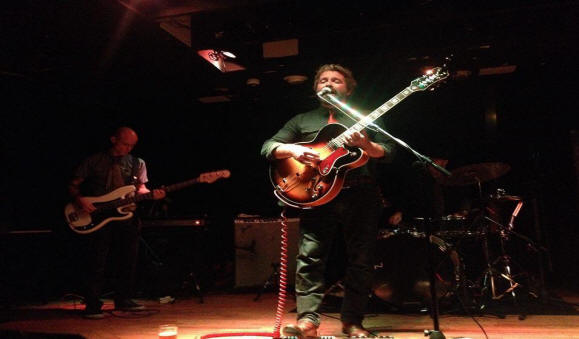 Photo by:A.Munson